Coming Soon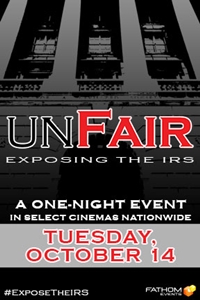 UnFair: IRS
Release Date
October 14th, 2014
Rating
NR
Fathom Events and Gadsden Films invite you to get educated, motivated and activated when UnFair: Exposing the IRS comes to select cinemas nationwide o...
More Info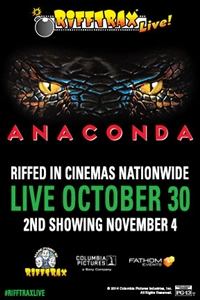 RiffTrax Live: Anaconda
Release Date
October 30th, 2014
Rating
NR
Just in time for Halloween, RiffTrax Live is back with a riff that will take your breath away... If you can't breathe, you can't laugh! Fathom Events ...
More Info