Special Events
UFC 184: Rousey vs. Zingano Live
(NR )
Release Date:
February 28, 2015
Starring:
Ronda Rousey , Cat Zingano
Run Time:
4 hr. 00 min.
Synopsis:
Fathom Events and UFC® bring UFC 184: ROUSEY vs. ZINGANO LIVE from Los Angeles to select movie theaters on Saturday, February 28. Card subject to change.
Creekside Cinemas 14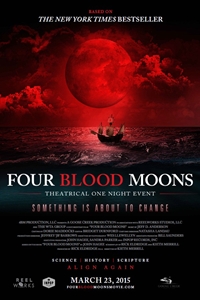 Four Blood Moons
(NR )
Release Date:
March 23, 2015
Run Time:
2 hr. 30 min.
Synopsis:
Based on The New York Times Bestseller, Four Blood Moons the theatrical one night event comes to select cinemas nationwide on Monday, March 23.
Creekside Cinemas 14
Starplex 12