Special Events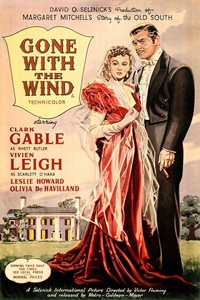 TCM Presents Gone with the Wind
(G )
Release Date:
September 28, 2014
Starring:
Clark Gable , Vivien Leigh , Leslie Howard , Olivia de Havilland
Run Time:
4 hr. 05 min.
Synopsis:
Fathom Events, Turner Classic Movies and Warner Bros. Home Entertainment present Gone With the Wind: The 75th Anniversary Celebration in select movie theatres nationwide on Sunday, September 28 and Wednesday, October 1.
Creekside Cinemas 14
Starplex 12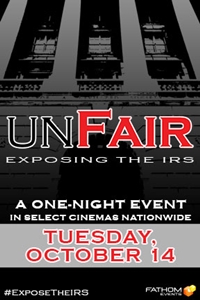 UnFair: IRS
(NR )
Release Date:
October 14, 2014
Run Time:
2 hr. 00 min.
Synopsis:
This one night event will not only allow you to hear from the experts, but give you the chance to sit in on a panel discussion, hosted by Former Arkansas Governor Mike Huckabee, where you will learn more about this movement and how you can motivate your community to take action.
Creekside Cinemas 14
Starplex 12